Electrician in Knightdale, NC
Providing Experienced Electrical Services to Residential & Commercial Customers at Zar Electric, we are passionate about helping clients experience a properly functioning home and business. If your circuits start to trip, or your home or business needs a new electrical system, we can get the job done quickly and efficiently. Electricity is the power that allows you to have a productive and comfortable life. If your home or business is experiencing electrical malfunctions, we will work quickly to provide a solution so you don't have to worry. Call us today at (919) 200-6551 to schedule an appointment with our Knightdale electricians. Take a look at our client reviews and see why our clients in Knightdale trust us for all of their electrical services!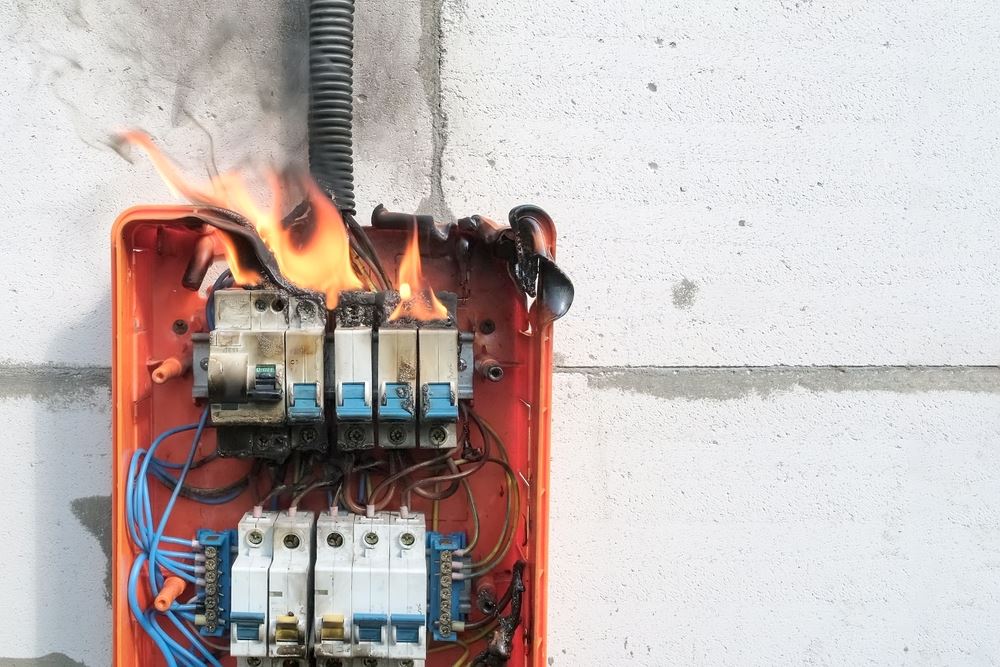 Our electrical services include the following:
Ceiling fan services
Circuit breaker replacement and panel upgrades
Electrical home safety inspections
Electrical maintenance and troubleshooting
Electrical Outlet repair and installation
Electrical wiring and rewiring services
EV charger services
Interior lighting services
New construction electrical services
Electrical installation services
Electrical remodeling and renovation
Commercial electrical services
Swimming pool electrical services
Smart home systems
Aluminum wiring remediation
Push wiring remediation
Electrical safety tips
Our team of Knightdale, NC electricians has more than 20 years of professional experience. We know that electrical problems can be frustrating because they often prevent you from being able to perform necessary daily tasks. That is why our top-notch Knightdale electricians will use effective and safe methods to repair, replace, or install quality electrical equipment to keep your home or business functioning smoothly.
---
Contact us online or call us at (919) 200-6551 today to for professional electrical services in Knightdale, NC, or the surrounding area!

---
The Benefits of Hiring Our Services
When your home or business has an electrical issue, you may be tempted to fix it yourself. However, this is a bad idea. Electrical wiring can be complicated and dangerous to handle, and it is best to let professionals fix the problem. From minor repairs to major installations, our Knightdale electricians team will perform the necessary work in a timely manner.
With our services, you can expect:
Prompt, reliable assistance
Stellar workmanship
Friendly and courteous technicians
When we arrive at your home, we will discuss the situation, listen to your concerns, and perform a thorough inspection. Once the problem is diagnosed, we will use the latest technology and equipment to remedy the issue. Once our job is done, you can enjoy the benefits of a durable, functional, and energy-efficient system. This can also help you save money on utility bills in the long run.
What Are Signs I Need Electrical Repair Services?
Did you recently experience flickering lights or power outages in your home? Are your outlets feeling warm to the touch? These could be warning signs that you need electrical repair service. It is important to hire a professional electrician for electrical repairs, rather than attempting DIY fixes. Electricians are trained and experienced in safely handling electrical systems. They can properly diagnose and fix any electrical issues, preventing potentially dangerous situations.
Additionally, many jurisdictions require electrical work to be completed by a licensed electrician in order to pass inspection and maintain the safety of your home. So not only is hiring an electrical expert the safer option, it may also be legally necessary. Don't ignore warning signs of electrical issues in your home – contact our professional electricians in Knightdale, NC for electrical repair service. Your safety and the safety of your home is worth it.
Learn About Our Service & Maintenance Plans – Call
919-200-6551

Today!

We are passionate about providing a cost-effective solution to homeowners and business owners in Raleigh. That is why we offer service plans to keep your electrical system performing efficiently all year round. With our service plan, you can receive annual electrical inspections to detect any issues, as well as discounts and other benefits. Our electricians in Knightdale will perform a variety of tests and examinations to ensure your electrical system is in proper working condition.
Dedicated to Meeting Your Electrical Needs
If your home or business is suffering electrical issues, Zar Electric is here to help. We will inspect the system to determine the cause of the malfunction, and fix or replace any faulty wiring or worn-out components. Furthermore, we provide upgrades and remodeling services for all your home projects.
Suggested Reading:
---

Contact our office today to receive knowledgeable and professional electrical services in Knightdale, NC.

---
Our Staff
Meet Our Shockingly Great Team
Ready to Get Started?
Quality Work Done at a Fair Price